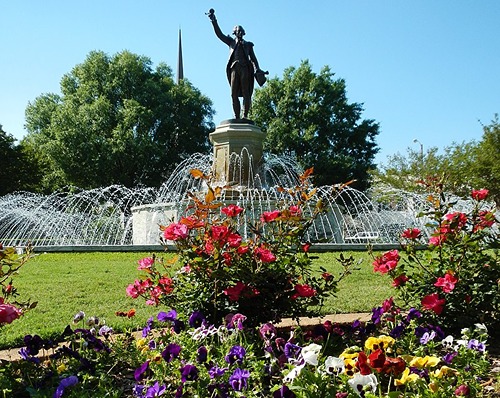 October 24 – 26, 2023
Courtyard LaGrange
LaGrange, GA
We welcome everyone to join us for what should be an exciting meeting! Our planning committee has been working hard on putting together an informative schedule of events. 
Students, we're looking forward to having you join us at this year's conference!
If you are a graduate student presenting a paper, then you will receive free lodging and registration, and a check for $100! See the Student Stipends webpage for details.
If you're not presenting a paper, then your registration fee is reduced to only $35.
| | | |
| --- | --- | --- |
| REGISTRANT | BEFORE 9/23/23 11:59pm ET | REGULAR |
| Individual | $200 | $250 |
| Sustaining | $275 | $325 |
| Exhibitor | $550 | $550 |
| Students (presenting a paper) | $0 | $0 |
| Students (not presenting a paper) | $35 | $35 |
| Guests (spouse, partner, child over 12 years of age) | $100 | $100 |
We encourage everyone to register for the meeting online, even if you'll be paying by check in the mail or at the meeting. This will help us to get an idea of the number of people to expect.
On the registration form you have the option to pay by credit card or mail a check.
During the online registration, you'll have the opportunity to signup as an exhibitor, and as a sponsor. See the section below for more details on the opportunities to support MSAPMS.
Note: meeting rates for Individual members, Sustaining members, and Students include membership dues for one year.
Opportunities to Support MSAPMS
Your sponsorship will assist the MSAPMS in conducting an informative and successful Annual Meeting for the educational, scientific, and operational advancement of aquatic plant management. Visit the Sponsor Signup webpage for more information.
This is a great opportunity for you to connect with MSAPMS members. The cost is $550. This includes 1 booth space, 1 free meeting registration, and 1 Sustaining Membership. Signup for your booth on the Meeting Registration Form.
Advertisements can be purchased for a Full page, Half page, Quarter page, or Business Card. More details are available by contacting the Newsletter editor, or viewing this document. Signup for your Newsletter Ad on the Meeting Registration Form.